Come Workout with me daily in the ZGYM™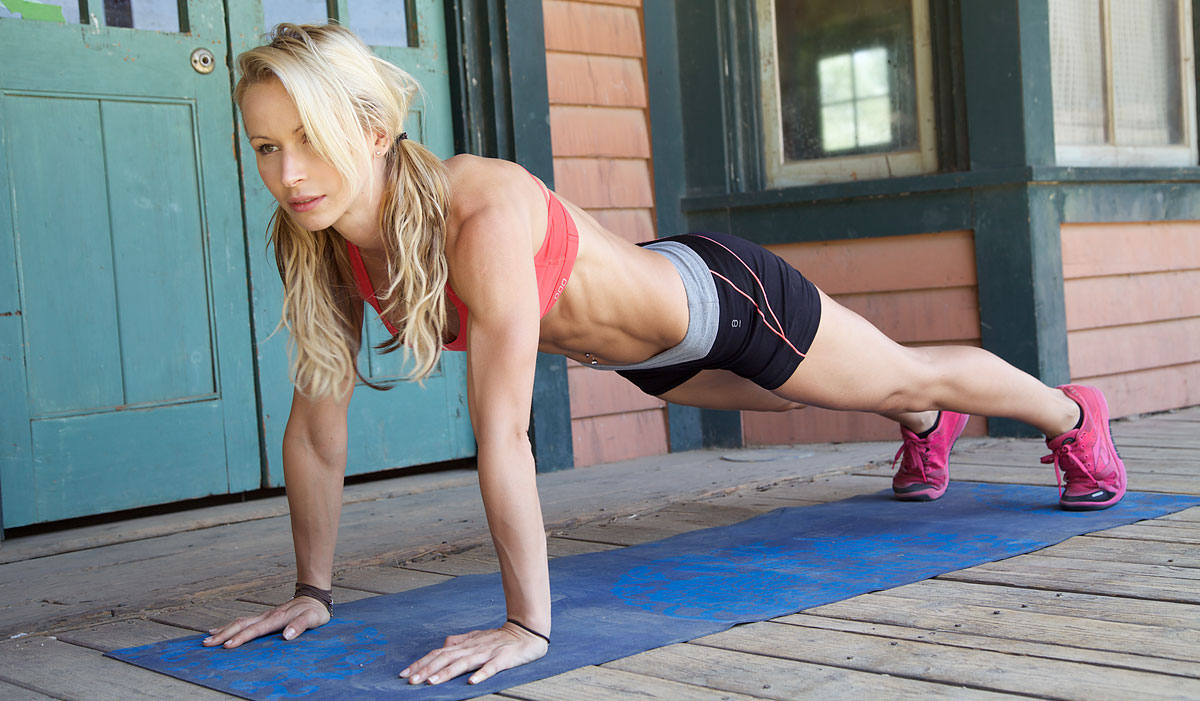 Fitness. Simplified.
Get in the best shape of your life.
In just 20 minutes a day.
Period.
Join ZGYM and:
Remove the guesswork, with ZGYM's clear-cut workout schedules, pre-designed programs and Zuzka'sfood journals
Save time with ZGYM's super-effective, short workouts that fit into any busy schedule
Crush workout boredom by changing up exercises every day
Workout at home, or when travelling*
Full access to all ZGYM Workouts
Special member discount on all 6-8 week guided ZGYM Programs
Integrated Progress Tracker
Ultra-crisp, Hi-Def videos
Fresh, new content on a well-maintaned site
Amazing, world-wide supportive community
*requires an internet connection
I've done all the hard work for you by taking the guesswork out of what it takes to get fit and stay fit.
In ZGYM, you can choose to workout with me every day and follow along with the weekly schedules.
Or, if you are a beginner or just have special fitness goals you are working towards, you can follow along with one of the programs in the new ZGYM Programs section we just added. ZGYM Members get a special discount on 6-8 week guided programs.
Either way, I will guide you through the process of getting fit and staying fit and having fun doing it.
sample ZGYM weekly workout schedule
sample of the Progress Tracker Graph
sample of the dashboard in ZGYM Programs
Every ZGYM workout is done as a challenge.
Either you are trying to complete the workout as fast as you can, or you are trying to do as many reps as possible. This method of revisiting workouts and beating your personal best will ensure that you will never hit a plateau or get bored with your workouts.
And in ZGYM, our Progress Tracker we have the tools to help you keep track of your fitness and help keep you motivated.
I add new workouts to ZGYM almost every day to keep your training fun and effective.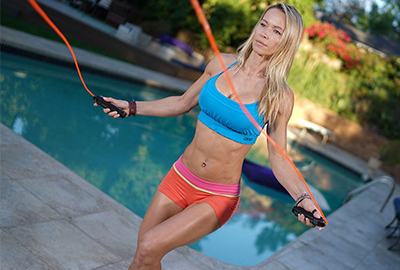 Cardio for Weight Loss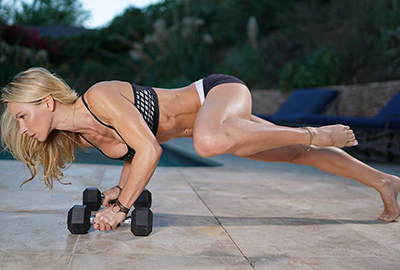 Strength & Muscle Building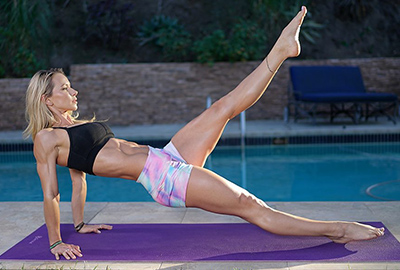 Yoga for Stretching & Flexibility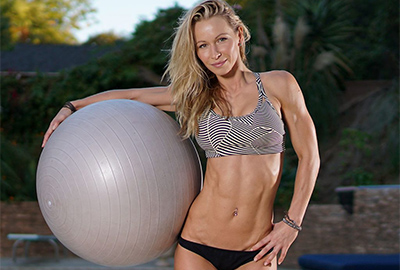 Beginner Workouts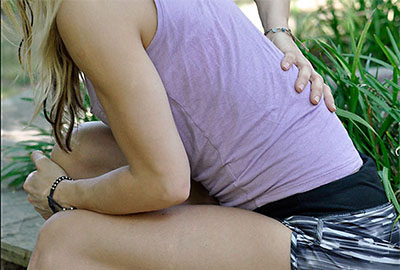 Postural Therapy
Kettlebell Workouts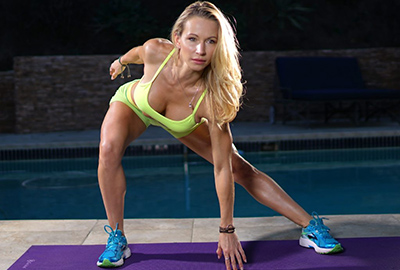 Bodyweight Workouts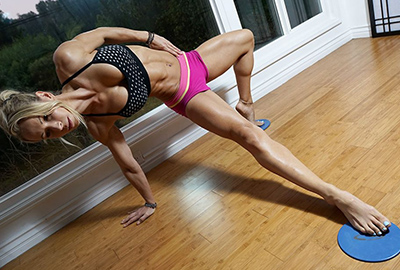 Low Impact Workouts
I think we have hands down, the best online workout community there is.
Here is a sample of what they said when I asked what they thought of ZGYM:
I've been a ZGYM member for almost two years and I'm constantly challenged and happy with the results. Like many others, I'm a busy person and I don't have the time for long workouts. I love that I can login, follow the schedule, and know that you have researched and prepared a fitness regimen that will make us stronger and fitter, without sacrificing time. It's also fun. 🙂 Happy New Year to you and all of my fellow ZGYM members; I'm looking forward to tackling 2017.
31 with 3 kids, I am a personal trainer so I spend my time coming up with workouts for others. Zuzka let's me just be the client for a change and not have to think about coming up with my own routine! Love the variety and high intensity! Sometimes I procrastinate but having a weekly schedule I make sure I do all of them even if I don't do them on the right days! Love to all!! C
Hi, i am 40. Have been with zuzka for several years now. Also did p90x, insanity en workouts like that, but with zuzka i saw more changes in my body. I have to say that it's only the last Year i am really watching what i eat. I never was a fan of fastfood , but used too much sugar. I have 2 kids and am now in the best shape of my life, but i'm not where i want to be yet. I always look forward to what workout we're going to get. I love the intense, sometimes insane moves. I really feel like a warrior after a workout. I love the feeling of muscle pain. My husband says i'm addicted and it's true. I will never stop working out with Zuzka. Love it, love her💪👊👍
I love working out with zgym because we it works the whole body in varied ways and I can do it at home. Also, Z's enthusiasm is perfect and very motivating. I like all the different series as well as its easy to pick something from the vast library to supplement the weekly routines and my gym/lifting workouts. The site gets better and better, Z listens to our suggestions.
Hey Zuzka, your workouts have changed my life! I am a 34 year old mother of 3 boys ages 8, 6 and 19mo. I have been working out with you for 4 years and I was able to bounce back after my last pregnancy super fast and my abs are still there and stronger than ever. My husband says I'm smoking and look as if i've never had children:) I thoroughly enjoy working out with you and my husband loves to hear your accent when I watch your videos. I'm in the best shape of my life and so excited for bikini season. You rock Zuzka! I hope one day I can workout with you in person:)
I will be 38 in August! But this age is just a number…come on…I feel better and more in shape now than when I was 25! :) And I am following Zgym just for one year and half but my six-packs is almost done…hahaha
I just turned 36 and Ive worked out off and on since my mid 20s when I gained weight due to my love of junk food and a desk job. But I just found Zuzka s website last summer. I cant say thay I enjoy myself WHILE I workout, but I ejnoy (and am now addicted to) the satisfaction I get when I am done. I struggled with keeping a regular schedule tho until I found this site. I need a program to follow or I get scattered and lost, but all others I tried would bore me after a while with thier repetitiveness. This site is perfect for me because it gives a schedule but is still different every week to keep me interested. Thank you Z!
I'm 41 and have 2 kids. I discovered Z after the birth of my first son (back when she was BodyRock). She has gotten me in such good shape. I always worked out but I never really pushed my boundaries until Z. I remember that first workout, I did it on my back porch while my baby slept in his little seat and I thought I was going to throw up before I finished it was so hard for me. I could barely walk for a few days after my body was sore sore. Now I feel so strong and bad ass. I love that in ZGYM I don't ever have to worry about my workout – it's just ready for me and I can count on it kicking my butt. LOVE Z!!!!!
Security.
We take security very seriously.
Our entire site is protected with the latest HTTPS/SSL/TLS security certificate and we DO NOT store credit card information on our site. Your credit card and payment details are stored with Authorize.Net, an industry standard credit card processing company which is owned by Visa.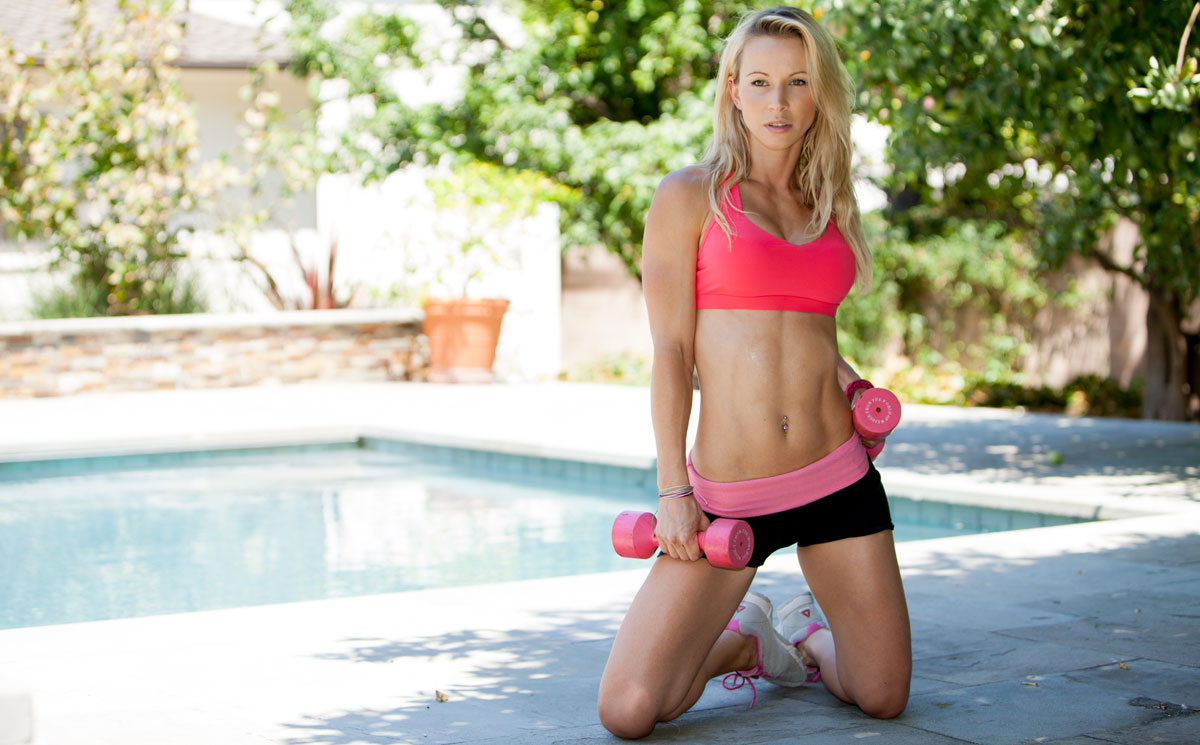 Real-time workout videos
No-equipment workouts available
Exercise library with easy how-to videos
Time challenges, HIIT, Yoga Flows and more!
Access anytime, anywhere, from any device. *
Only $9.99 a month!
*requires an internet connection