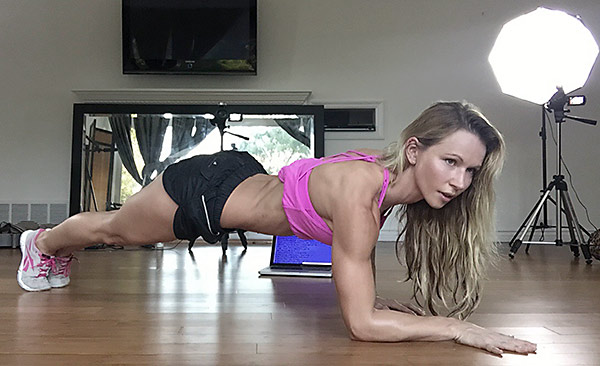 I decided to start a new series that would be challenging, fun, yet accessible to everyone. We will be focusing a lot on cardio using functional and dynamic bodyweight exercises. This new series is for most fitness levels for 3 reasons:
1. It's all going to be bodyweight exercises so no equipment needed
2. You can modify any bodyweight exercise for your own fitness level
3. You can do each exercise at your own pace as long as you're pushing yourself at your max effort
Besides the obvious benefits such as weight loss, metabolic boost, cardio, and strength, we'll be improving our agility by going through 15 different bodyweight exercises in each one of these workouts. Have fun and leave me your comment below!! XO Z
Workout Breakdown
1. 180 Jump to Burpee
2. Plank Jack Transformers
3. Split Jump To Sumo Squat
4. Mountain Climber (x4) to Clapping Push Up
5. Backward Lunge Front Kick to Curtsy Lunge Side Kick alt.
6. One Arm Plank Jump Burpee to Round Kick alt.
7. Knee Slider to Cross Plank jump alt.
8. Kick – Knee _ Plank Jack Push Ups alt.
9. Dive Bomber to Jump Tuck
10. Forward / Back lunge – jump lunge
11. Side Lunge Knee tuck (x3) / side lunge jump
12. Kneeling Back bends to Jump Squats
13. Donkey kick / kick through
14. Side Step Push Up to Jump Tuck
15. Side Jump Lunge (x3) to Pistol
_________________________
15 Minute High Intensity Interval Training. Intervals of 45 sec max. effort and 15 sec rest. Try to do as many reps as you can for each exercise during the 45 second intervals.
Add to my favorite workouts
You can access your own personal list of favorite workouts in the My Account section. Click the My Account button at the top of this page.
You must have an active ZGYM subscription to access the favorites feature.