If you're new to my website, you should know about  MY WORKOUT PROGRAMS:
 Bunny Slope Beginner Workout Program – Free 9 week program for complete beginners
 Cardio and Strength Starter Program – Once you finish Bunny Slope Program, you can continue building your strength and improving your fitness with this 6 week program for Beginner / Intermediates
 No-Equipment Needed Total Body Fitness Program – If you can handle basic bodyweight exercises, you're going to love this 6 week Bodyweight Only workout program. It will take your cardio and strength to a whole new level!
IF YOU NEED TO BOOST YOUR ENERGY AND METABOLISM FOR YOUR WORKOUT, ORDER MY PRE-WORKOUT PROTEIN BLEND WITH FAT BURNER.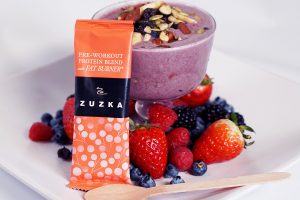 Workout Breakdown
Time Challenge
KB Swing (x2) / Jump Squat (x2) x 5
Bird Dog Hip Abductions with Power Band x 10/10
Wall Mountain Climbers (x10) / Push Up – Side Plank – Leg Lift Toe Touch (x2 alt.sides) x 4
Add to my favorite workouts
You can access your own personal list of favorite workouts in the My Account section. Click the My Account button at the top of this page.
You must have an active ZGYM subscription to access the favorites feature.