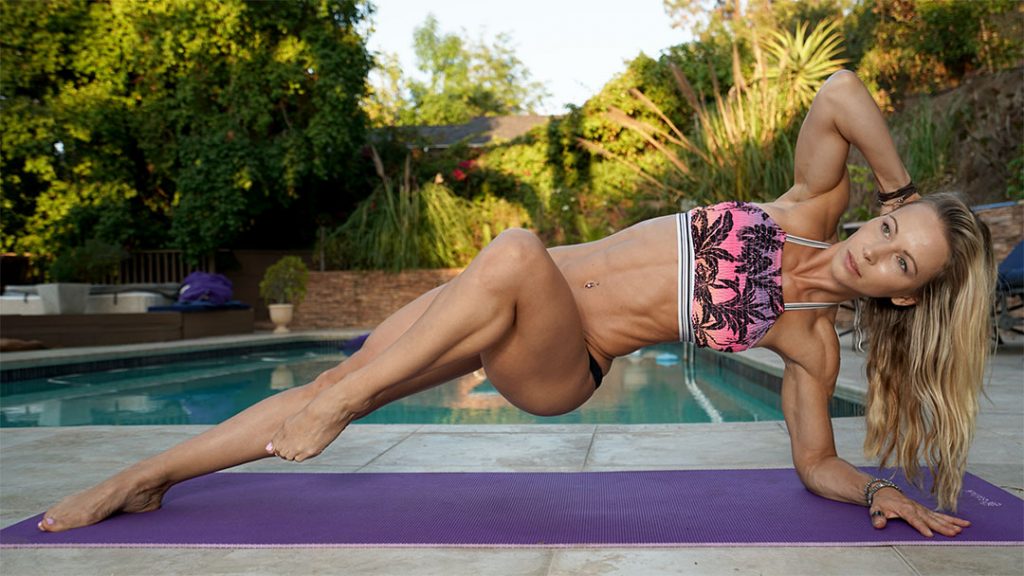 How many reps total can you do in 5 minutes? Challenge yourself and try to beat my score for this workout. The exercises are basic bodyweight moves and can be modified if necessary. For example if you can't do a jump squat, then stick with regular squat. If you're having a hard time with the side plank, you can support yourself with your elbow. If push ups are not your strong suit yet, you can do them off of your knees. Bottom line is, it's only 5 minutes and I know you can do this!
Workout Breakdown
Jump squat side lunge heel lift x 10 alt sides
Side Plank knee tuck push up x 10 alt sides
Heel Touch / straddle sit up x 10
_____________
1 round counts 30 reps for the progress tracker.
Add to my favorite workouts
You can access your own personal list of favorite workouts in the My Account section. Click the My Account button at the top of this page.
You must have an active ZGYM subscription to access the favorites feature.