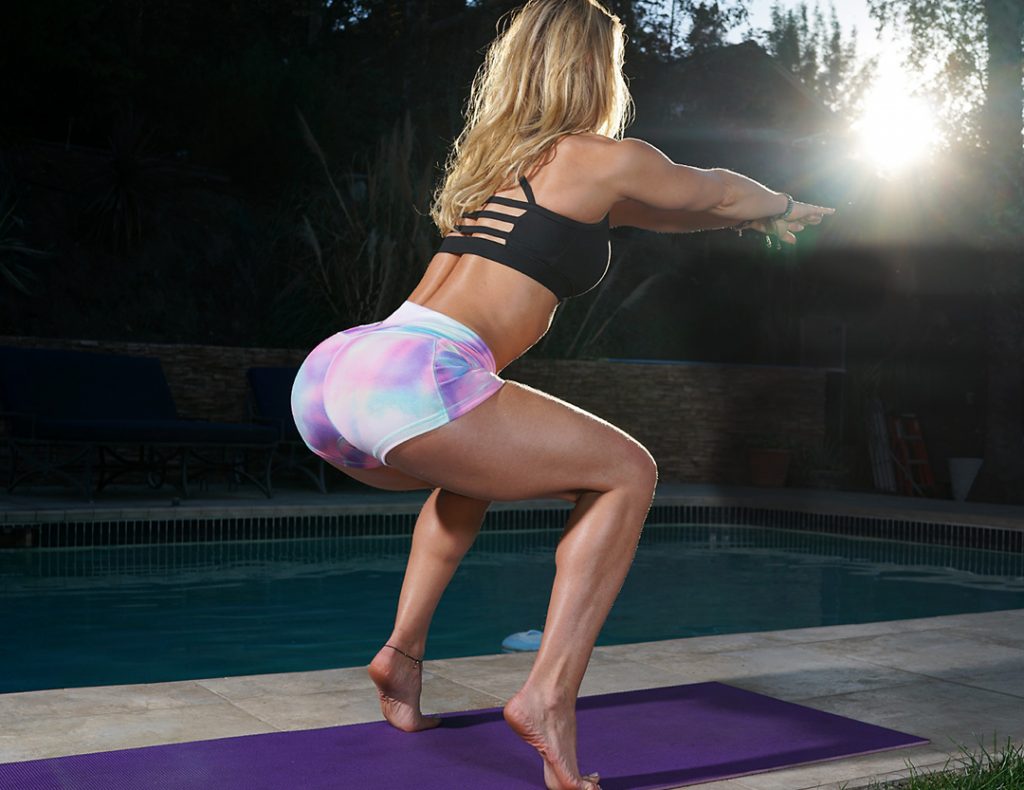 I'm so excited about this great milestone. I've been posting these 5 Minute Friday workouts on my website and YouTube channel for over 2 years. The first workout in this series was posted on August 11th (my name day) 2014 and it was called Ab Shredder. A lot of things were different back then. Our friends would let us shoot at their beautiful backyards, which I was always so grateful for. I remember I wished we had a place like that to shoot and live in. It didn't look like it would be at all possible at that time. A year later we moved into our own beautiful house with gorgeous backyard. Now I should say, if you believe in something and  stay positive at all times, it will manifest for you.
I don't believe in "positive thinking and the power of the Universe" crap anymore. Life can be pretty unpredictable sometimes and it has a funny way to show you the middle finger when you least expect it. I do believe in integrity, compassion, hard work and in being brave despite of all the fears and negative thoughts you have. I have so many dreams I want to reach and I'm ready to go after them, accepting all the challenges that will come along the way. What about you?

I thought this workout should be special so I put together an awesome routine and an exciting time challenge for us. I managed to complete this routine in 4 minutes and 36 seconds. I dare you to beat my time!
Equipment: Pull up bar, heavy kettlebell (I'm using my MONSTER 90lbs), Jump rope, Sliders,  and power band.
Workout Breakdown
Time Challenge
1. KB deadlift / ballerina reverse squat x 10
2. Pull ups x 5
3. Hanging leg raisees x 5
4. Double unders x 20
5. Frog Slide to Reptile push up x 10 alt.
6. Low jack / Plank jack push up x 10 (with power band)
______________________
Try to complete this workout in less than 5 minutes!
Add to my favorite workouts
You can access your own personal list of favorite workouts in the My Account section. Click the My Account button at the top of this page.
You must have an active ZGYM subscription to access the favorites feature.