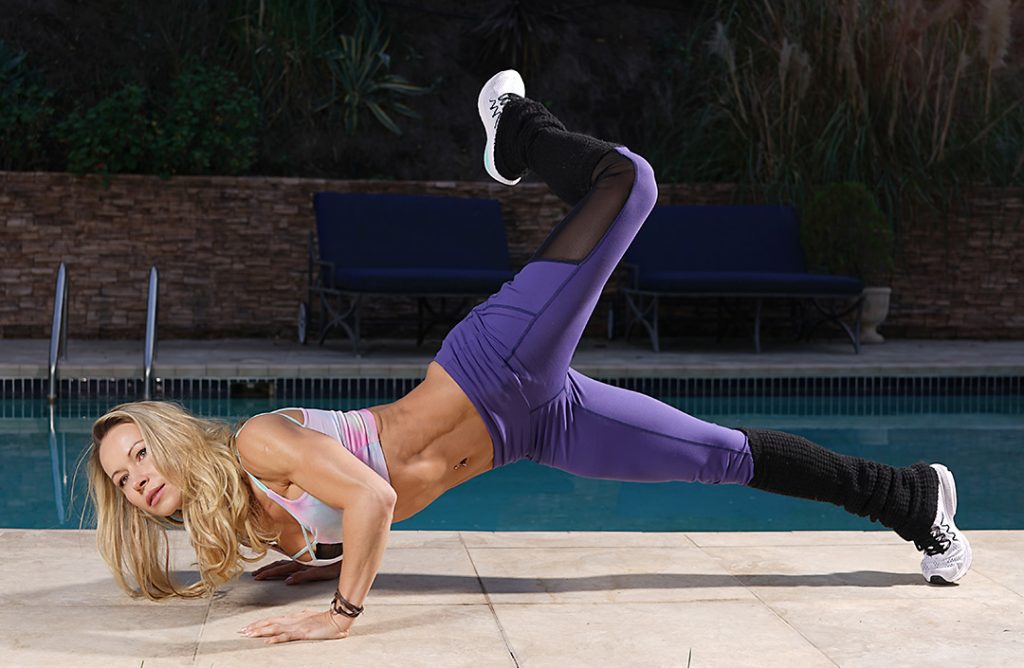 I hope you guys had a great Thanksgiving and are ready to burn off some of the extra calories from last night. Here's your bonus fat burn that comes right after the ZGYM main workout Upper Body & Abs Inferno #7X – you will be already warmed up so try not to procrastinate and get right to it. I will be posting a new vlog later today with try on Fashionhaul, so make sure to check back 😉

Workout Breakdown
Time Challenge – Try to complete this workout in less than 5 minutes!
1. Wall plank jump to squat jump x 10
2. Scorpio Kick Push Up x 10 alt. sides
3. Reverse jump on the box burpees x 10
4. Wall Scissors x 20
5. Chair squat leg raises x 20
Add to my favorite workouts
You can access your own personal list of favorite workouts in the My Account section. Click the My Account button at the top of this page.
You must have an active ZGYM subscription to access the favorites feature.