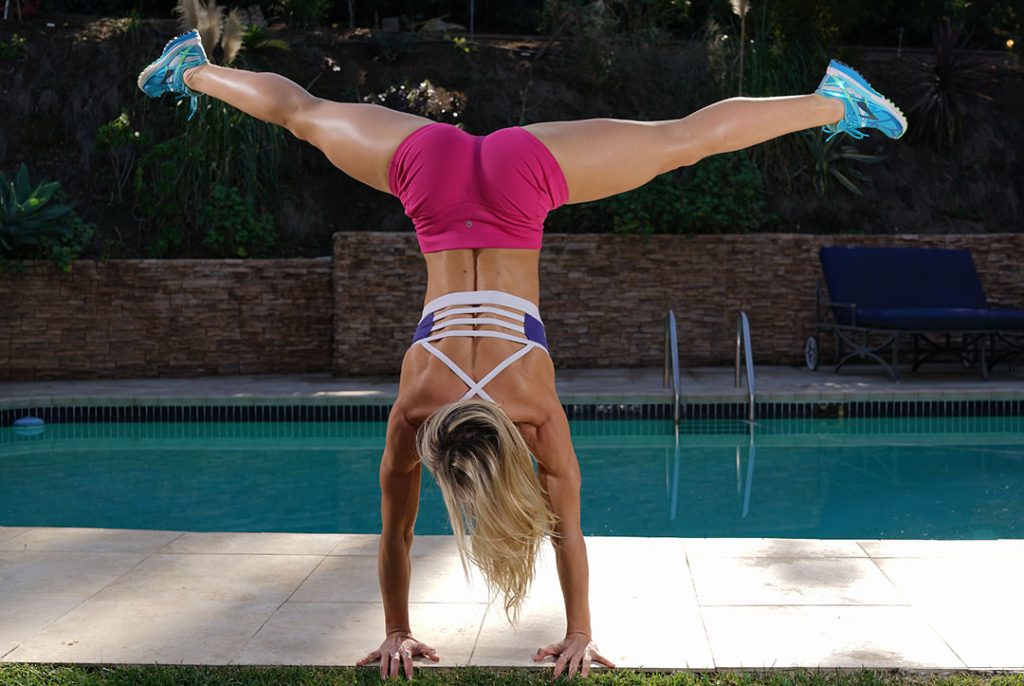 Getting into shape or losing weight can be rough sometimes. Progress doesn't always come easily or fast and it can be really frustrating. The people who went through their own transformation can all tell you that's it's not about "enjoying the journey" but more about accepting the challenges. It's about how much you're willing to suck it up, and push through the tough times. There is a light at the end of the tunnel though. It's much easier to keep yourself in shape once you get there.
By the time you get into shape, you're pretty much used to your new lifestyle. You're used to exercising daily, and you have already figured out what works for you in terms of diet. Your body also got used to the new level of fitness and created muscle memory. Your muscles that you have already built are actively working as a fat burning furnace, so getting fat when you're already lean is going to take some time and a really unhealthy lifestyle. Even if you slip for couple months, you'll be able to bounce back faster because you and your body will already know what it feels like to be in shape.
I think this should be a pretty good motivation. All you have to do is to suck it up for a few months – once you get in shape, life becomes so much easier.
This week's bonus workout is not for beginners or even intermediates. It's for those who have been working out with me for a while. My ZGYM members mostly. Those who decided to suck it up and get it done. Every single day. I have done about 365 workouts for the past year. Anyone who is this committed is probably in a really good shape. This workout is not here to discourage you, but to motivate you and get you excited. Age doesn't matter, current level of fitness doesn't matter, weight doesn't matter. All that matters is your level of commitment and how brave you're willing to be for the next several months.
If you're a complete beginner and want to start today, then start with my FREE 9 WEEK BUNNY SLOPE PROGRAM. If you get hooked (and you will) then you can continue building your strength in the ZGYM with the next program. How does that sound? Don't worry, you got this and I'll be there with you every step of the way.
BTW, if you need a boost of energy and some help with weight loss, then try my Pre-Workout Protein Blend with Botanical Fat Burner. I started the development of this supplement 2 years ago and it's finally here in my store. I've been taking it myself for months and I absolutely love it. Here are some benefits of the supplement:
It's low in calories – only 75 cal per serving
It's low in carbs – only 8 net carbs per serving
It gives you energy for your training
It suppresses appetite so it's good for weight loss
It's got a natural berry flavor and you can use it in smoothies or frozen desserts
It helps boost metabolism and helps with fat burn
New 5 minute Dynamic Warm Up Routine
Cool Down & Stretching
Workout Breakdown
Time Challenge – Try to complete below 5 minutes
1. Handstand wall kick / 180 jump / walk into push up x 10
2. DBUs x 20
3. Criss Cross mountain sliders (x3) to scorpio push up x 6
4. DBUs x 20
5. Clean and press / squat x 5/5
Add to my favorite workouts
You can access your own personal list of favorite workouts in the My Account section. Click the My Account button at the top of this page.
You must have an active ZGYM subscription to access the favorites feature.