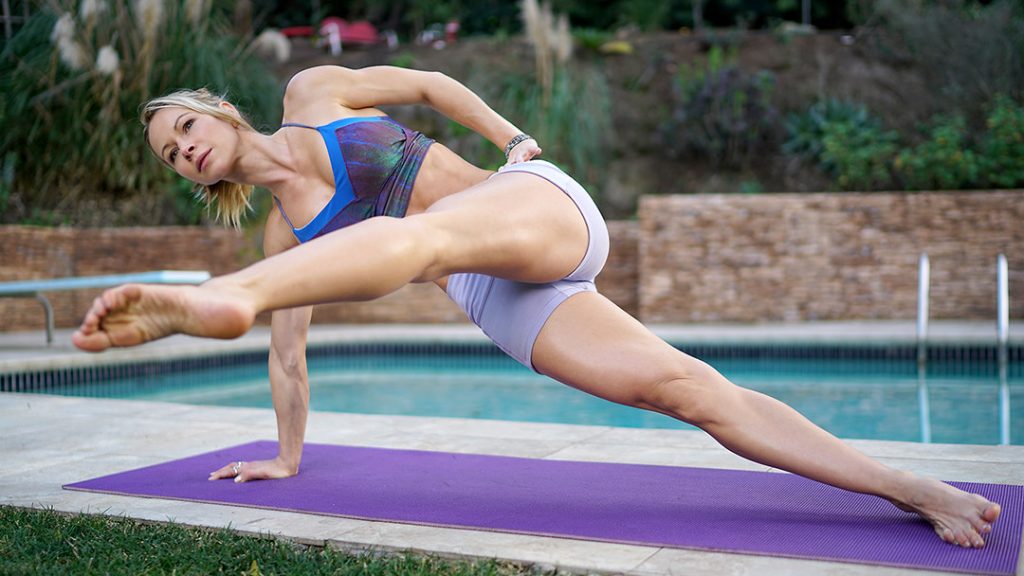 I hope you'll enjoy your 5 minute bonus workout – your first workout for today is 15 Minute Fit Slide #11  so you'll be already warmed up. This routine is low impact and yoga inspired so it's not going to be too intense. The exercises will challenge your balance, agility and flexibility so make sure to focus on your form – which is always more important than rushing through a time challenge. Btw, how do you like the new website feature – your profile widget that follows you on every page for easy access? More exciting new features are coming!
I hope you guys have at least a few New Years resolutions ready. Don't be afraid of them. Just because most people fail to stick to them and bail out, doesn't mean that you will too. You have the power to stay strong and keep pushing yourself forward. Remember that whatever you do today, will affect the YOU in the future and getting pumped about your goals could be a good start to achieve them. I believe in you!!
Here are some of my own New Years resolutions:
Launch my own Active Wear line.
Get better at handstands and be able to hold a free standing handstand for 2 minutes (I didn't bail on my last year's resolution, but I could have worked on it a lot harder)
Get more flexible so I can do all the fun yoga poses involving back bends
Launch an awesome Meal Plan (already working on it)
Launch at least 10 different workout programs
Do a fitness retreat in some beautiful place – I hope at least some of you guys will join me
Always try to be more understanding towards others (that's a work in progress)
Other more personal goals that I'd like to keep to myself, because not everything has to be shared on the internet 🙂
You guys feel free to share yours in the comments below.
P.S. If you need energy and metabolism boost for your training, get my Pre-Workout Protein Blend with botanical Fat Burner!
Tips for this workout:
1.Feel free to use a chair for the standing exercises – it will help you with balance.
2. If the side plank is too hard, you can support yourself with your elbow.
Workout Breakdown
Time Challenge – Try to complete within 5 Minutes
1. Warrior III knee tuck x 6/6
2. Ballerina chair squat / one leg squat x 6 alt. legs
3. Plank scissors x 10
*For low impact do plank leg lifts instead
4. Side plank bicycle (x5) / Crab kick up (x5) x 2/2
Add to my favorite workouts
You can access your own personal list of favorite workouts in the My Account section. Click the My Account button at the top of this page.
You must have an active ZGYM subscription to access the favorites feature.