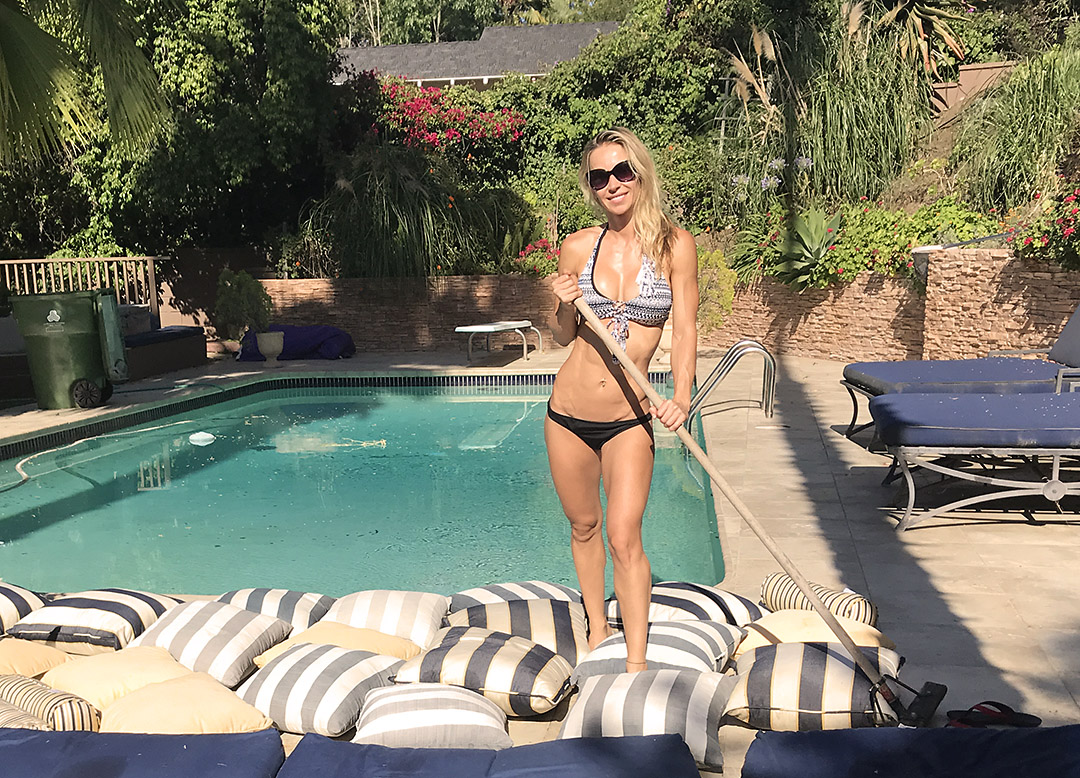 We're well into the summer now, and if you're like many people, you may have given up on your New Year's resolution to get fit, or, you've fallen off the wagon.
Use these 5 tips to inspire and motivate you to get back on track!
1.    Burn More Fat with HIIT.  HIIT stands for high-intensity interval training. HIIT workouts deliver maximum effort with minimal time. HIIT workouts create an oxygen debt since you are using so much more oxygen during these workouts, that you end up burning additional calories for hours, as your body refills the "debt" in oxygen. HIIT is the closest thing you can find to a "magic pill" out there to help with a sluggish metabolism, weight gain, improve endurance and shed body fat. Research in the Journal of Sports Medicine & Doping Studies, show that HIIT training may help your body regulate the production of testosterone, growth hormone and insulin, resulting in an increase in fat burn, appetite management, and weight loss.
2.    Watch What Your Drink. As boring as it may seem, ditching the soda, alcohol and sugary drinks will go a long way to getting you lean. According to the Diabetes, Obesity And Metabolism study done in the Journal of Pharmacology And Therapeutics, these drinks can wreck your metabolism and interfere with your fat burning hormones. These beverages add up. When you consume them, you are taking in excessive calories that proved zero nutritional value. If you want to see fast fat loss results, stick with water and hydrate, hydrate, hydrate! Replace your sugary sodas and drinks with sparkling flavored water and herbal teas.
3.    Earn Your Carbs. I've talked a great extent about the benefits of earning your carbs with a workout. I call these meals WEM. WEM stands for Workout Earned Meals, and these meals tend to be higher in carbs. I eat these meals when I have completed a high-intensity workout. After a HIIT workout, your body is like a fat burning furnace, ready to be fueled by carbs. In this state, instead of storing carbs as body fat, your body uses them to replenish your glycogen stores, and fuel your muscles. To enhance your results, get back on track, and become leaner this year, save the whole grains, potatoes, pasta, rice, quinoa, fruits and all other carbs for the days when you've done a high-intensity workout. It actually doesn't matter if you have your high carb meal before or after your workout, as long as you do your HIIT that day, but I prefer to "earn" my high carb meals, because it's easy to tell yourself: "I will do my training later" and then have it fall through.
4.    Get Enough Sleep. Instead of staying up late, watching your favorite shows, save them for another night and prioritize your sleep. If you're looking to jump-start your leanness this year, sleep is essential.  Lack of sleep throws off your hunger hormones Leptin and Ghrelin. Without sufficient sleep, you suppress leptin, the appetite-suppressing hunger hormone which is usually produced in abundance at night, while you catch some zzzs. Without adequate sleep, you also increase ghrelin, your appetite stimulating hunger hormone which is also secreted at night, but normally in lesser amounts…unless you didn't get enough sleep…then it's secreted is large amounts! When your hunger hormones become imbalanced, you experience carbohydrate, sugar and caffeine cravings. Getting enough sleep is crucial to putting you in control of what you want to eat, instead of being ruled by your hormones. Lack of sleep also slows down your metabolism. Take a slower metabolism and combine it with imbalanced hunger hormones and you have a recipe for unhealthy weight gain, binges, and major sugar and energy crashes.
5.    Use An All Natural Fat Burner. I love my pre-workout protein blend because it contains a unique blend of all-natural ingredients that are fat burners! These ingredients boost energy, promote fat loss, and helps aid in muscle recovery. My pre-workout protein blend with fat burners gives you a safe and natural advantage that helps boost your overall caloric burn. Fat burners alone, certainly won't create results for you, but by combing this with the over four tips on this list, and it will help you to maximize your results!