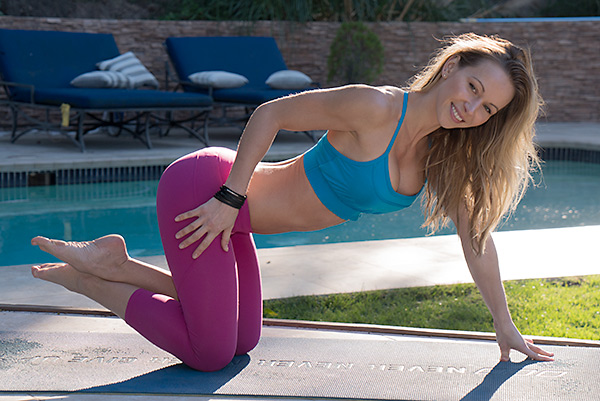 Hi guys,
I've been getting quite a lot of requests for easy to follow beginner style workouts, that anyone can start following. I have a Beginner Cardio and Beginner Strength Series in the ZGYM already, however, it turns out that it still gets people out of breath 🙂 I'm really trying to get you all on the fitness wagon and get you moving, so hopefully this new series is going to accomplish that.
Here's how you can get started with regular exercise right away
Subscribe to my YouTube channel to get a brand new Bunny Slope Workout every Wednesday.
You can do this workout every day until I post the next one.
Give it at least a few weeks of consistent training and once you start to feel ready for a bigger challenge, sign up for ZGYM and give the 11 week long Beginner Series Program a shot. It will get you into shape for my more intense workouts.
No warm up needed, but you can stretch after the workout:
Workout Breakdown
Part 1 – Butt & Legs, you'll need a chair for support
Ballerina Knee up x 20 reps
Ballerina (feet open) knee up to back leg lift x 20
Back leg lift to front toe tap x 2x
Repeat on the other leg.
Part 2 – Arms, Shoulders, and Back
Weighted Bunny Slope x 20
Upright Row x 20
 Bend Over Row x20
Part 3 – Abs
Supported Sit up Knee Tuck x 20
Wag the tail to Extended Legs x 20 alternating sides
Bicycle x 20
Table top Crunch x 20
Add to my favorite workouts
You can access your own personal list of favorite workouts in the My Account section. Click the My Account button at the top of this page.
You must have an active ZGYM subscription to access the favorites feature.