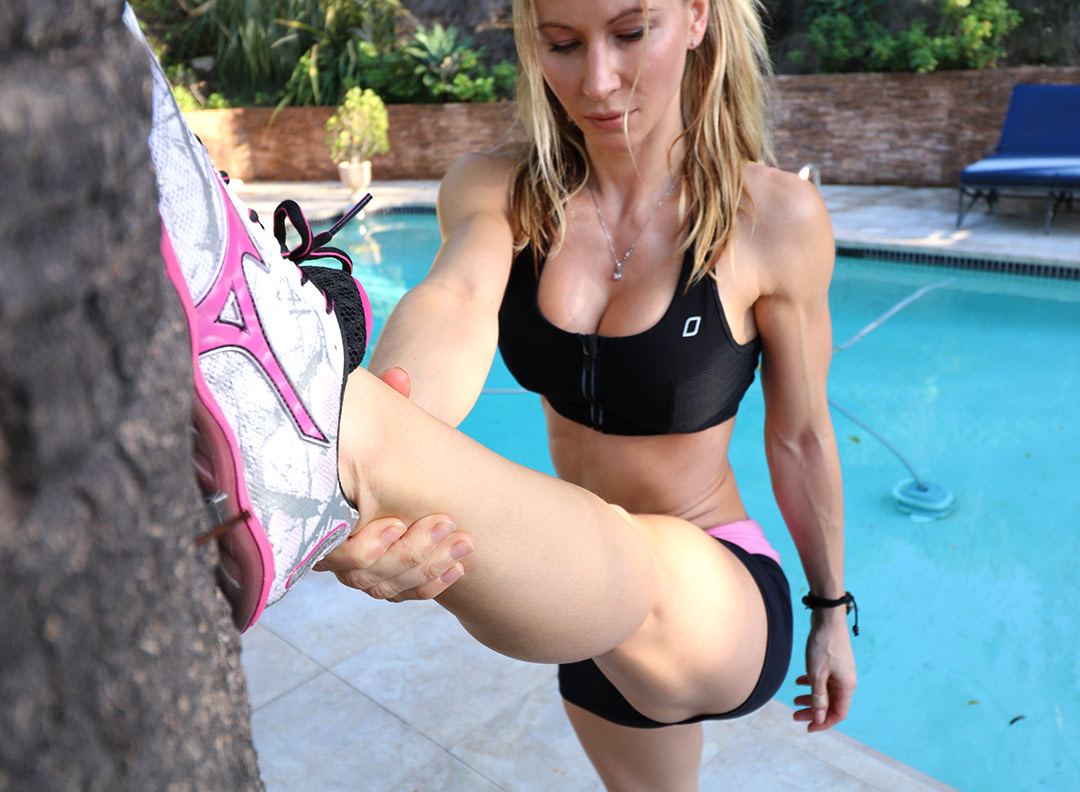 My new workout series is going to focus on shaping up your legs. We'll be working on strengthening your calves, hamstrings and quads through dynamic, fun and effective exercise combos. I always share the first workout in a new series with everyone to try, so if you're hooked and want to build killer legs for the summer, then sign up for ZGYM and let's do this!
15 Minute AMRAP
Workout Breakdown
1. Weighted (optional) Jump Lunge (x3) to static lunge on toes (x3) x 6 sets
2. Weighted (dumbbells) kick back to side kick x 10 / 10
3. Curtsy Lunge Side Kick / Tippy Toe bottom squat jumps (x3) x 10 sets
4. Weighted (optional) Tippy Toe Jump Jack Squats x 20
5. Pass under KB squat to jump x 10 alt
___________________
15 Minute AMRAP
I did 1 round and 7 reps of exercise #4
1 round is 66 reps, use your progress tracker to write down your personal best for this workout.
Add to my favorite workouts
You can access your own personal list of favorite workouts in the My Account section. Click the My Account button at the top of this page.
You must have an active ZGYM subscription to access the favorites feature.