36 Inch Round Foam Roller
Great for myofacial massage release – helps with muscle soreness and muscle recovery.  Regular massage with foam roller can also improve your flexibility.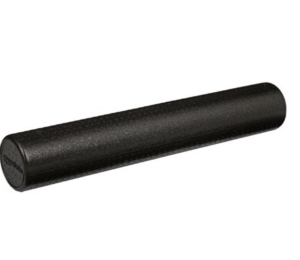 Balance Ball – 65cm
I use exercise ball for my upper body and abs workout – it's a great equipment for strengthening your core. I also use it here and there in my Stretch & Tone workouts.
You can buy your own exercise ball (also known as balance or stability ball) here:
Balance Ball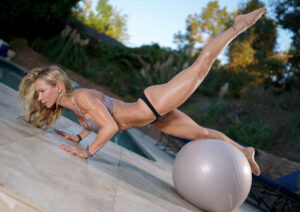 Power Bands
Great equipment for adding extra challenge to your bodyweight exercises especially in lower body workouts. I also use them in my Stretch & Tone workouts.
You can get your own set of power bands here: Power Bands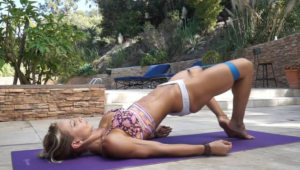 Pull Up Station
I love my pull up station and wouldn't change it for anything. Using the pull up bar is one of the best ways to build your upper body and core strength.
You can get your own pull up bar power tower here: Body Vision PT600 Power Tower
Assist Pull Up Band
 is what I recommend for anyone who doesn't have the strength to do a regular pull and wants to learn fast without being frustrated. I have the red band which gives you only a light support for the pull ups. The blue or the green band are the ones I recommend for complete beginners because those provide the most amount of support. You might want to start with blue and later on you can progress to the red band.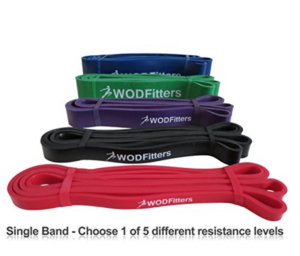 If the power tower is not an option for you, you can also get a simple Pull up bar for the doorway:
ProSource Multi-Grip Chin-Up/Pull-Up Bar, Heavy Duty Doorway Trainer for Home Gym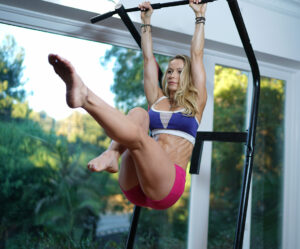 Sliders
One of the most popular series in the ZGYM is the 15 minute fit slide that uses the sliders as a way to strengthen your entire body with low impact exercises using the sliders. Great for beginners and advanced, or anyone who wants to build bulletproof abs.
Here are my suggestions:
Sliders for Carpet

Sliders for Hardwood Floors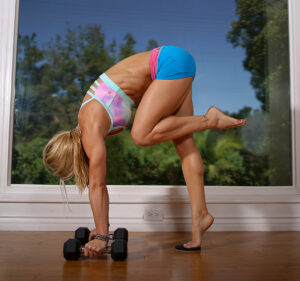 Jump Rope
There's no better equipment that will take care of your entire body, and provide super effective fat burning cardio, than a jump rope. It's easily portable and you can get the most effective workout with it in less than 1o minutes. I use jump rope in my workouts a lot so if you want to workout with me and be a bad ass, I suggest you get your own.
Here's a Jump Rope
 I can recommend.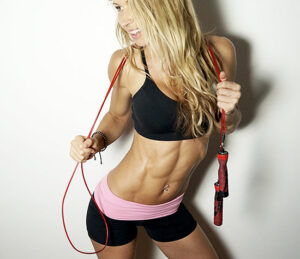 Dumbbells
I think everyone should have a pair of dumbbells at home. I use 12 lb dumbbells with flat edges
For complete beginners who want to follow the Bunny Slope Workout Program I recommend 3 lb dumbbells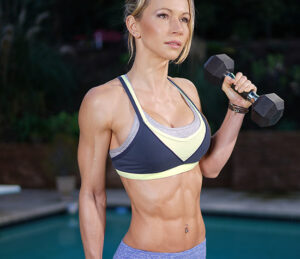 Kettlebells
The medium 26lb Kettlebell
 is perfect for upper body exercises such as the overhead press.
I use the 44 lb kettlebell
 (I call her The Beast)  for challenging lower body exercises such as the KB swing, deadlift, or squat. It's the best equipment for shaping up your legs and glutes.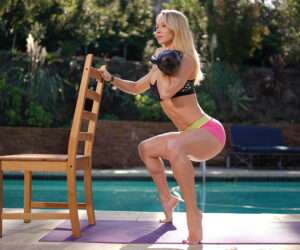 Exercise Mat
Exercise mat is important and you will needed almost for every workout in the ZGYM. There are a lot of bad quality exercise mats that slide and eventually shred once you start jump on them and putting them through all the beating of your daily training. I found a great mat that really lasts and doesn't slip: Gaiam Eco-Grip Yoga Mat, 3mm