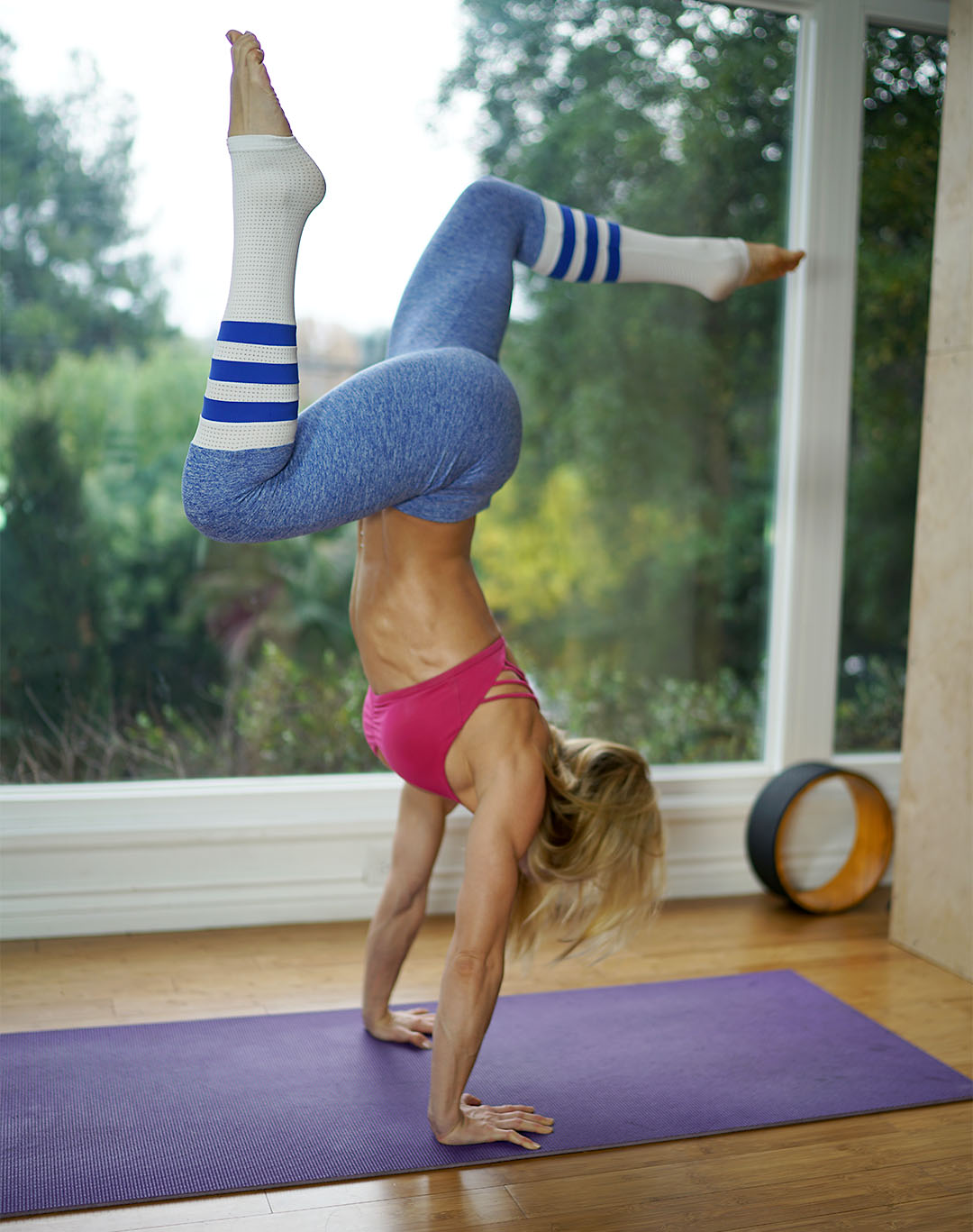 Here are my favorite exercises I do on a regular basis to practice handstand. The more often you can practice the faster you'll see results, however, you don't have to spend more than 5-10 minutes a day being upside down.
Handstands are not only a great way to build exceptional strength and athleticism, daily practice can also bring a lot of health benefits:
handstands help reduce stress and improve your mood
handstands stimulate endocrine system
handstands improve your metabolism
handstands improve your balance and spacial awareness
handstands improve blood flow
handstands improve digestion
handstands stimulate lymphatic system
Here are some tips that will help you with your practice:
Activate your shoulders – practice standing upright by reaching with your hands towards the sky lifting your shoulders and bringing them towards your ears. Now do that when you're in the handstand position.
Spread your fingers and keep most of the weight on the palms of your hands, mostly on the heels. Use the fingers only when you feel like you're about to fall over.
If you're doing a straight pencil handstand, make sure to squeeze your thighs together, point your feet but try to spread your toes (for more leg engagement) and squeeze your glutes. Make yourself as rigid as possible. You want to keep your spine straight and get rid off the natural curve in your lower back. When it comes to your pelvis – do the opposite of sticking your butt out.
Your gaze or where your eyes go when doing a handstand is also important. The point of focus will vary depending on the style of handstand. If you're doing a straight pencil handstand, look at the point between your hands and don't kink your neck. Don't move your eyes and try to breath naturally.
There's no magic formula to improve your handstand other than a daily practice and variations of different handstand exercises such as those in this video.
Add to my favorite workouts
You can access your own personal list of favorite workouts in the My Account section. Click the My Account button at the top of this page.
You must have an active ZGYM subscription to access the favorites feature.