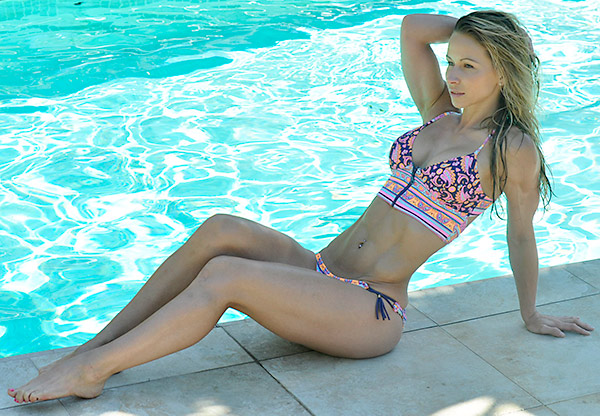 Hey guys, I'm glad to be doing these old workouts from 2012 and see if I have improved at least a little bit over the past 3 years. It seems like I can't complain about my fitness level, since I'm doing better then my 30 year old self. I just thought of people on youtube that are recording videos for their future self. I'd like to tell my (10 years from now) future self this: "Dear Zu, I hope you're still kicking ass in the ZGYM and that you and Jesse have at least 3 kids (2 of them are adopted). If you do this workout again, you better beat your personal recored by at least 1 second or I'll be very disappointed in you. Best, your 33 year old self. " As you may have noticed I don't try to sugar coat messages to myself – tough love is what works best for me 🙂
Are you keeping track of your scores for every workout? You really should, if you want to avoid plateau. It's true even for weight loss – the harder you push yourself the more calories you'll burn. And don't be mad at me, I don't make rules 😉
XO Z
P.S. Don't underestimate the side bends, because those are impactful if you use a heavier weight. I used my 26lb kettlebell, and I could hear my abs and obliques crying.
Workout Breakdown
1. Jump Lunge (x3) to Side Kick x 10 alt.
2. Supergirl Push up x 10
3. Jump Rope 2 min (30 sec easy bounce, 30 sec high knees)
4. KB Side Bends 10 each side
__________
Complete 3 rounds for time. My old record from 2012 is 16:08. Today I beat my personal best and my new record is 14:30.
What's your time for this workout? Let me know!!
Add to my favorite workouts
You can access your own personal list of favorite workouts in the My Account section. Click the My Account button at the top of this page.
You must have an active ZGYM subscription to access the favorites feature.