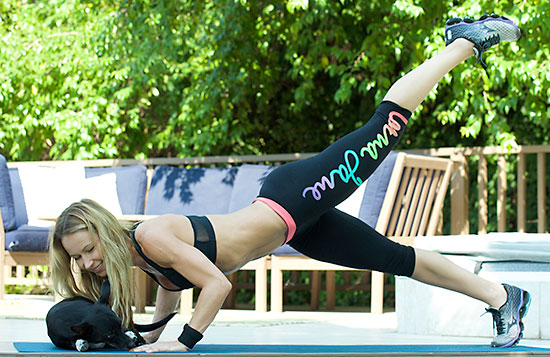 It's been really hot here in Los Angeles for the past couple weeks, so as soon as I turn off the AC in the house, my studio turns into a sauna. The AC is really loud so that's why I have to switch it off whenever I shoot so that you can hear me talking - or rather counting reps and making loud noises out of exhaustion :) That reminds of the talking test. Did I already mention that in order to get the best results with these workouts, you should do the talking test? Basically, if you can put together a sentence during an exercise, you're not pushing yourself hard enough. If counting reps feels difficult, you're at the right pace. Try to kick your own butt today so that you can't even count your reps. You'll see how addictive is the feeling right after your workout... [more]
This post requires a ZGYM Membership to view.
Please login to your account or purchase a ZGYM Subscription to view the complete post.