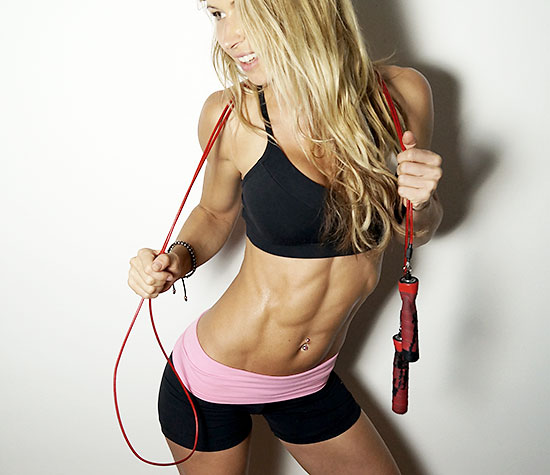 Let's burn some calories and strengthen our abs with some core exercises! This workout is not an X which means that everyone should be able to go through it without any problem. Even if you can't  jump rope, you can substitute with regular cardio exercises - regular high knees, side to side hops, scissors… For the double unders you can substitute with 2 jumps to a jump tuck. This workout is based around Tabata which means that it's moving pretty fast. You'll have only 20 seconds for each exercise so make sure you're familiar with the workout before you jump into it. Have fun! XO... [more]
This post requires a ZGYM Membership to view.
Please login to your account or purchase a ZGYM Subscription to view the complete post.