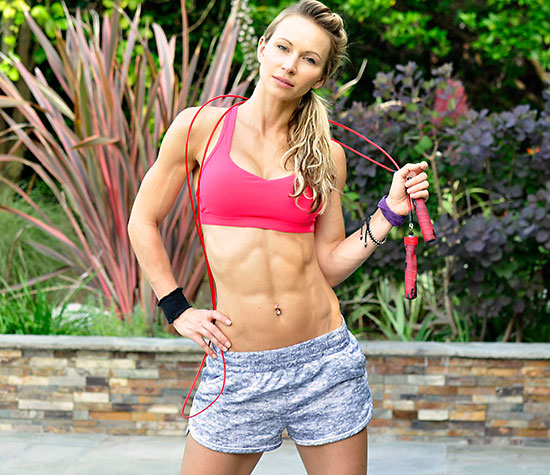 The high knees after doing jump lunges feel as if you have weights on your ankles. It's a really strange feeling so just be ready for it. Also the jump rope combo #9 requires a lot of agility and skill with the jump rope and might be frustrating. I suggest you try that combo before you jump into this workout and see if you can handle it. If not, stick to jump rope jacks or double unders. If double unders are still too challenging for you, then do 1-2-3-regular jump to Jump Tuck instead (no jump rope required). Keep on practicing, if you want to get better. I still have a room for improvement, but I don't do any extra practice besides these workouts. That's why I'm not improving, but it's good enough to get a great workout in. One day we should start an ongoing jump rope challenge. Maybe for one month to see how much we can improve if we practice daily. What do you... [more]
This post requires a ZGYM Membership to view.
Please login to your account or purchase a ZGYM Subscription to view the complete post.