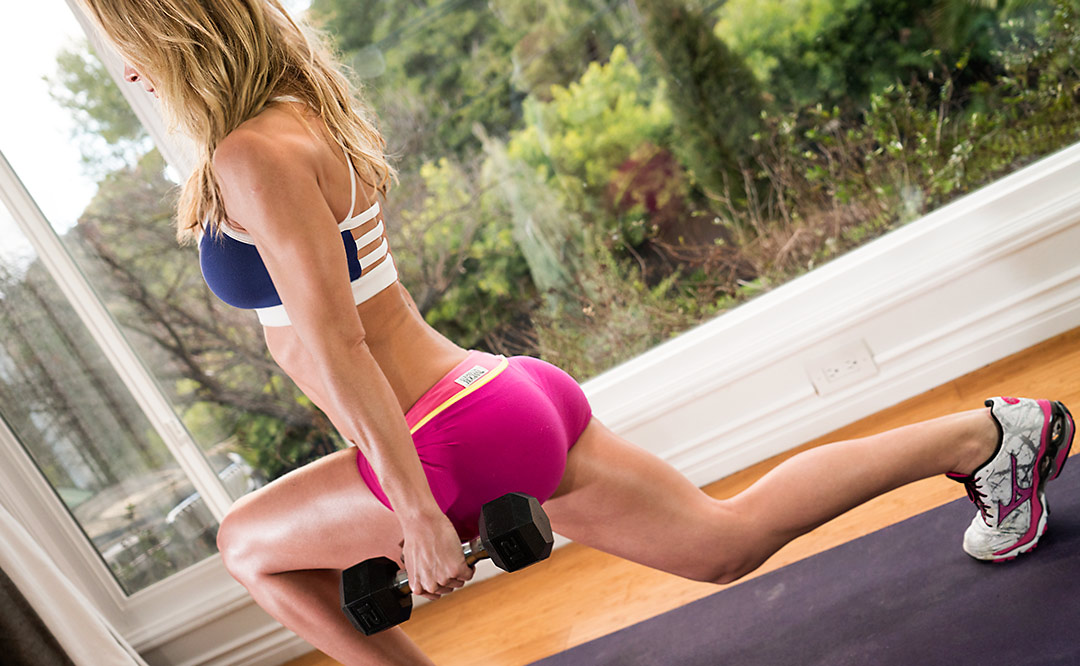 You should probably know that this workout is not one of the short ones. It took me almost 30 minutes, it was tiring but doable. When you're lifting heavy weights, it's really important to pay attention to your form, so even though this is a time challenge, it's not really about speeding through each movement, but more about taking as little breaks as possible between exercises. Try to focus on feeling the tension in your glutes and really squeezing those muscles whenever you're pushing your hips forward, or up, when laying down. In order to make these large muscles strong and tight, you have to put them through a lot of tension. Always push through your heels, it makes a big difference. If you're using medium size kettlebell, try to move a little faster through the exercise. And remember it's ok to feel the burn in your muscles, but it's not ok to feel pain in your back, hips or knees. If that happens, stop the exercise and pick one of the postural therapy routines depending on what's hurting you. It's important to catch these things at the beginning before it becomes a chronic pain. Now turn on your favorite music and have... [more]
This post requires a ZGYM Membership to view.
Please login to your account or purchase a ZGYM Subscription to view the complete post.